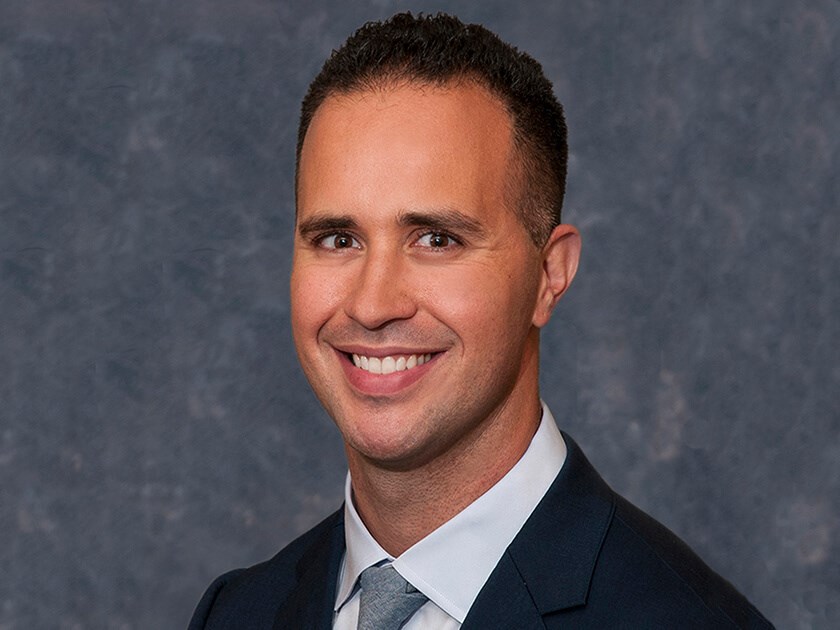 Dr. Jeremiah Granados is proud to serve the Manchester and Windsor, CT communities by way of offering advanced, high-level endodontic care at Connecticut Endodontic Associates. He is passionate about implementing cutting-edge techniques into the practice and providing effective, long-lasting outcomes.
Dr. Granados attended Florida Atlantic University where he received his undergraduate degree in biological sciences. He then attended Boston University, and completed his dental degree and graduated with honors. Dr. Granados gravitated toward the field of endodontics and decided to pursue a dental specialty education, going on to complete a combined certificate/master's degree in endodontics at the University of Connecticut. He is a member of the Alpha Omega International Dental Fraternity and proudly serves as an officer in the Massachusetts Army National Guard.
Reviews
"I recently had a root canal done by Dr. Granados. The treatment did not take long and I am not experiencing any pain two days later. They have a very friendly and professional staff that answered all my questions, and were great at following up and asking about my recovery. I highly recommend!"
J.J.
Google
"Can't say enough good things about my recent experience with Dr. Granados and staff during my root canal experience! I was nervous, it being my first major dental procedure, and right away was happy to see the relaxed and friendly atmosphere the ladies at the front desk provided. I didn't wait more than 5 minutes for both my eval and procedure visits. Dr. Granados and his staff were patient and thorough with their explanations and answering my many questions. I never felt as though I were being rushed through. It was far less uncomfortable than I had anticipated! I even received two follow up phone to see how I was doing. All in all, I'm very pleased,and heartily recommend this practice (I went to the Day Hill Rd. Windsor office) for endodontic work. I don't usually write up reviews, but like to give credit where it's due!"
K.O.
Google
"I had a root canal performed by Dr. Granados. Dr. Granados and his staff got me in quickly, made me feel comfortable, and the procedure went off without a hitch. A couple of staff contacted me after to make sure I was doing fine... I was. Great service prior to, during, and after my care. Hence, 5 stars."
G.M.
Google
"I am not a fan of any type of dental work and having to get a root canal is a nightmare. However, if you have to do it, I can honestly say that this office was amazing in how they handled me. From reception to procedure, everyone is polite and helpful - and they keep the atmosphere "light". I saw Dr. Granados and am grateful that he was able to save the tooth."
L.W.
Google